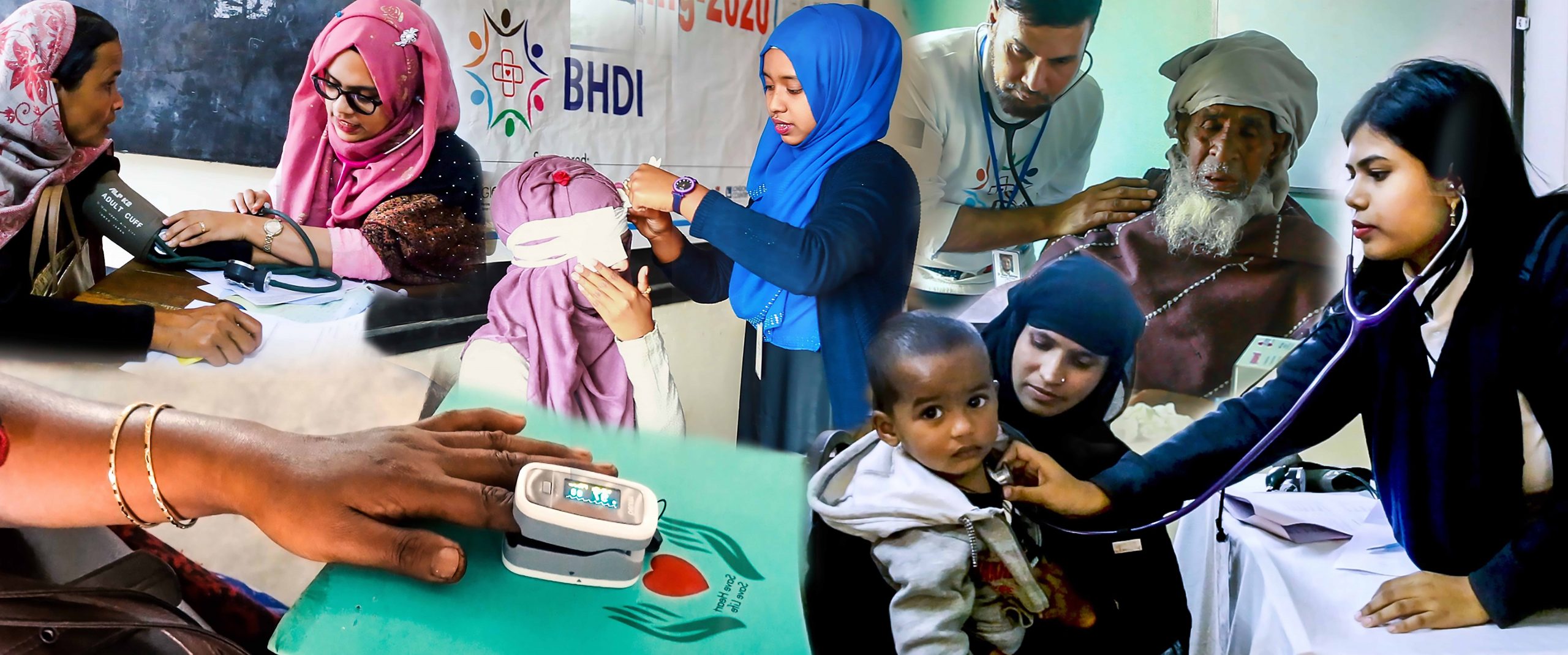 According to the Household Income and Expenditure Survey & Bangladesh Bureau of Statistics report, almost 20% of rural poor people are having malnutrition problem which is undoubtedly alarming. IRDF has been implementing programs on vegetable cultivation in the homestead of its beneficiaries to meet up nutrition. IRDF conducted 280 training courses on Vegetable/Homestead Gardening. 11045 women completed the training courses.
As far as healthcare is concerned, the government healthcare system fails to cover all sections of society. In contrast, private healthcare services are highly expensive. Thus, poor people cannot afford to have it. IRDF has taken three core healthcare programs for the poor and destitute.
Healthcare campaign for poor women & child in remote area.
Primary healthcare services for needy
Arranging training programs on primary health.