Food & Agriculture Program
Feeding the world, Caring for Earth
Education Program
Candling Tomorrows' world
Integrated Rural Development Foundation – IRDF is a non-government non-profitable and non-political local development organization established in 1998. IRDF, started its journey on 1 January, 1998 for helping the poor and meritorious students in the locality through distribution of books, clothes and other accessories among them under the leadership of the present Founder & Chief Executive along with some young energetic and committed youths. The organization was solidified later on to meet up the increasing demand with an aim to contribute and promote development through upgrading the socio-economic condition of the disadvantaged and the under-privileged people in the society. Since its inception, IRDF also committed and sincere to ensure the rights of the women, children, and adolescent, disabled and under privileged people of the society. With a desire to work in a suitable environment, IRDF established its office in a panoramic location of Lalmonirhat town. It is a modern establishment with an attractive and natural atmosphere. Over the years, IRDF has undertaken number of programs and projects in response to need of the society and target people in order to improve their socio-economic condition.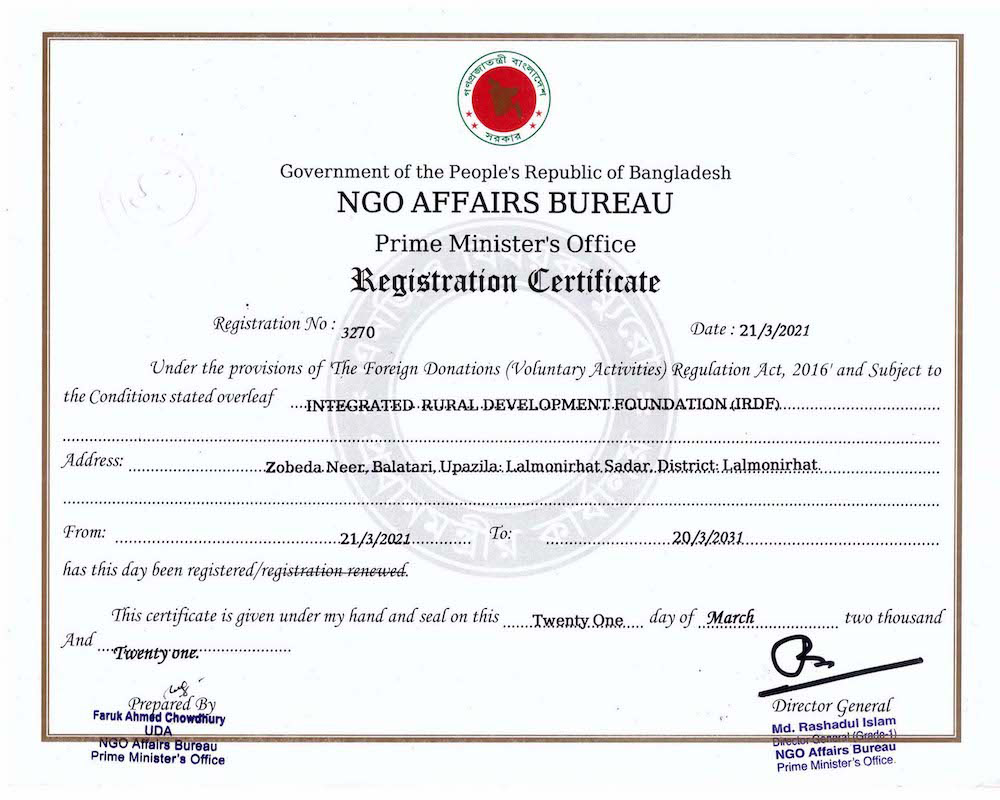 IRDF Vision, Mission & Goal
IRDF Vision
To build a democratic, rightful, accountable, and just society & nation free from hunger, poverty, exploitation, and environmental degradation.
IRDF Mission
To raise awareness and upgrade the socio-economic condition of the disadvantaged section of the population in Bangladesh such as women, children, adolescents, people with disabilities, laborers, orphans, widows, and farmers to collectively play active roles in establishing a rightful, accountable, and just society and nation.
IRDF Goal
Ensure equality and opportunity to the underprivileged by providing equal rights, equal access to all resources, and full participation in nation-building activities.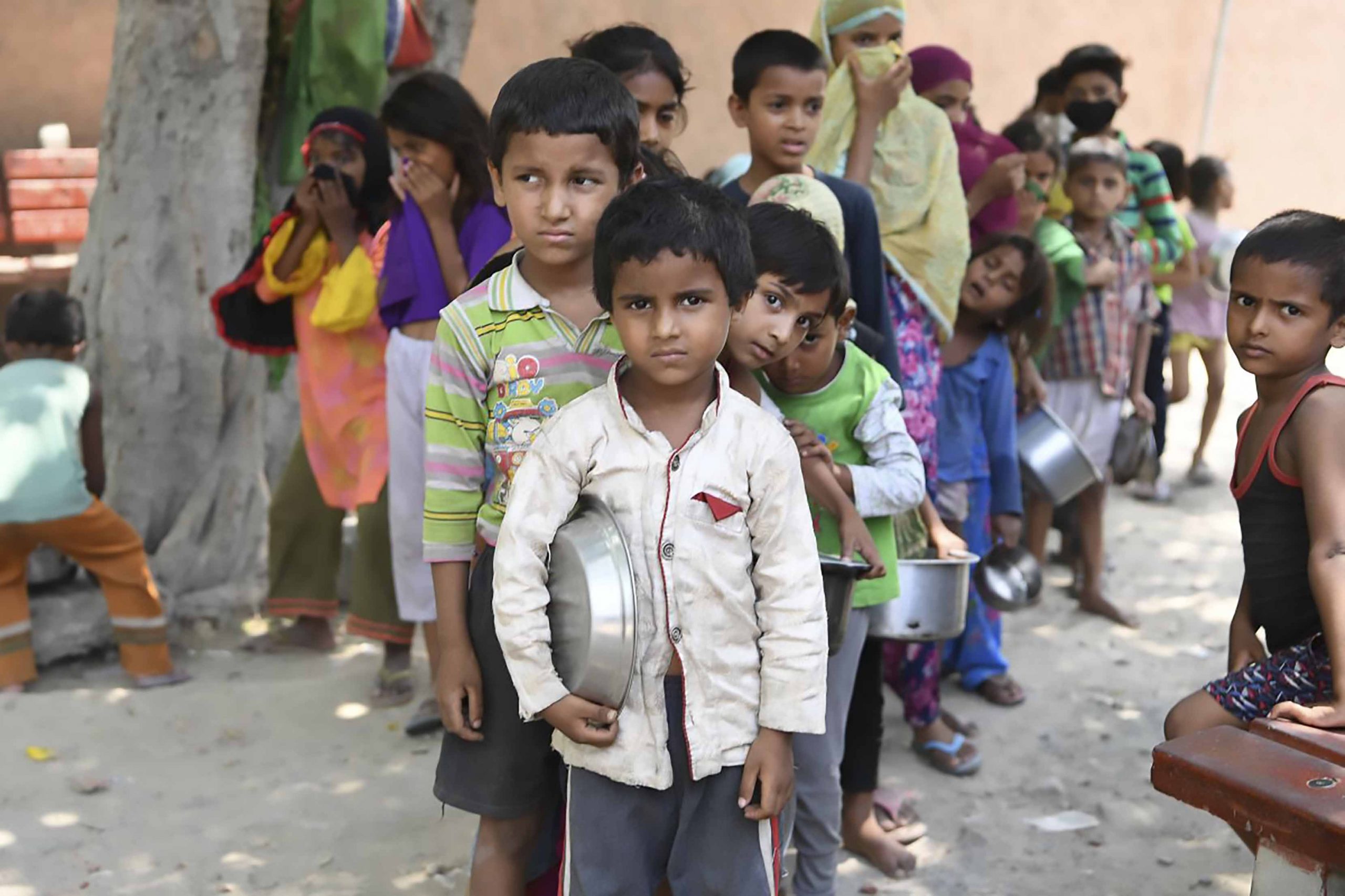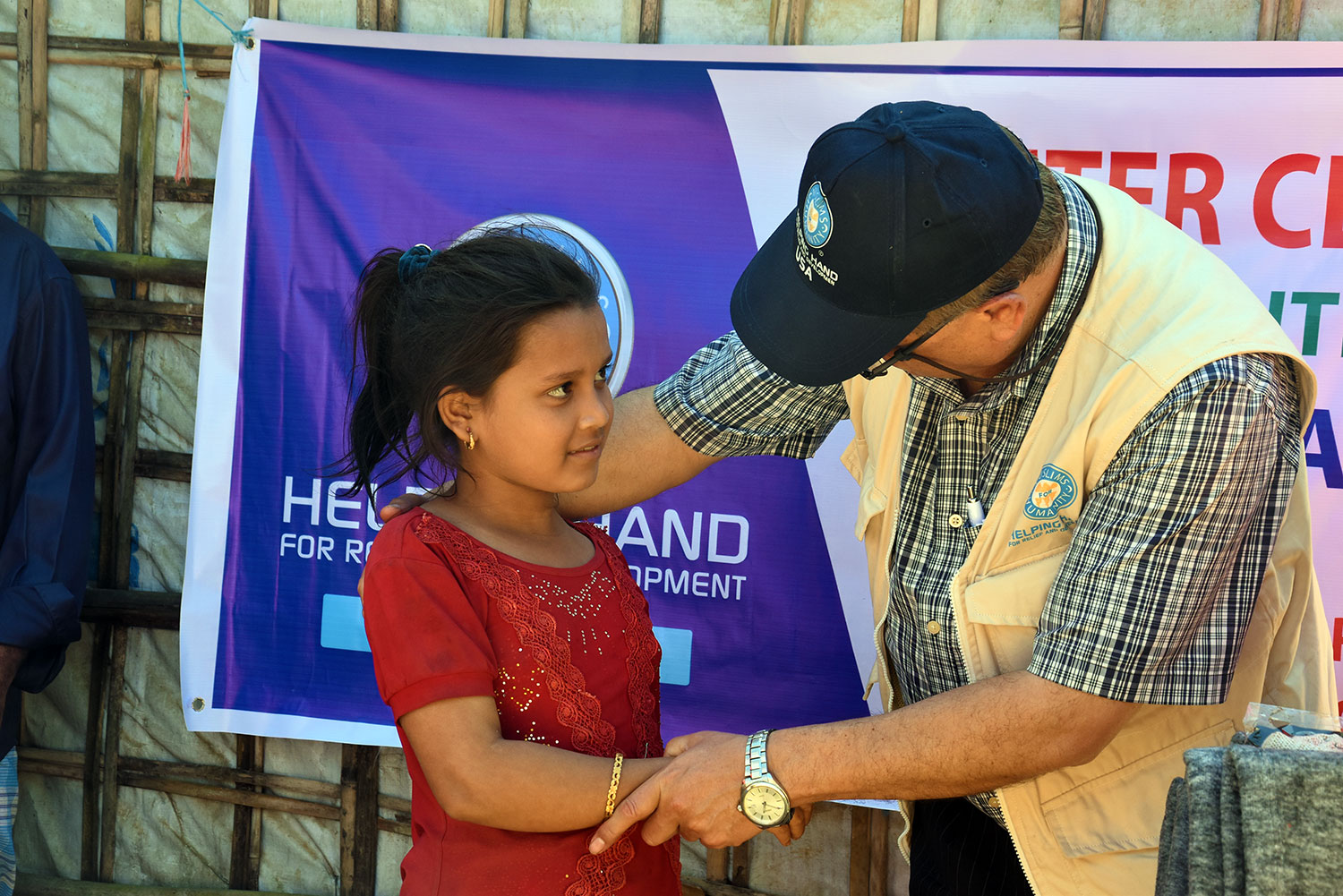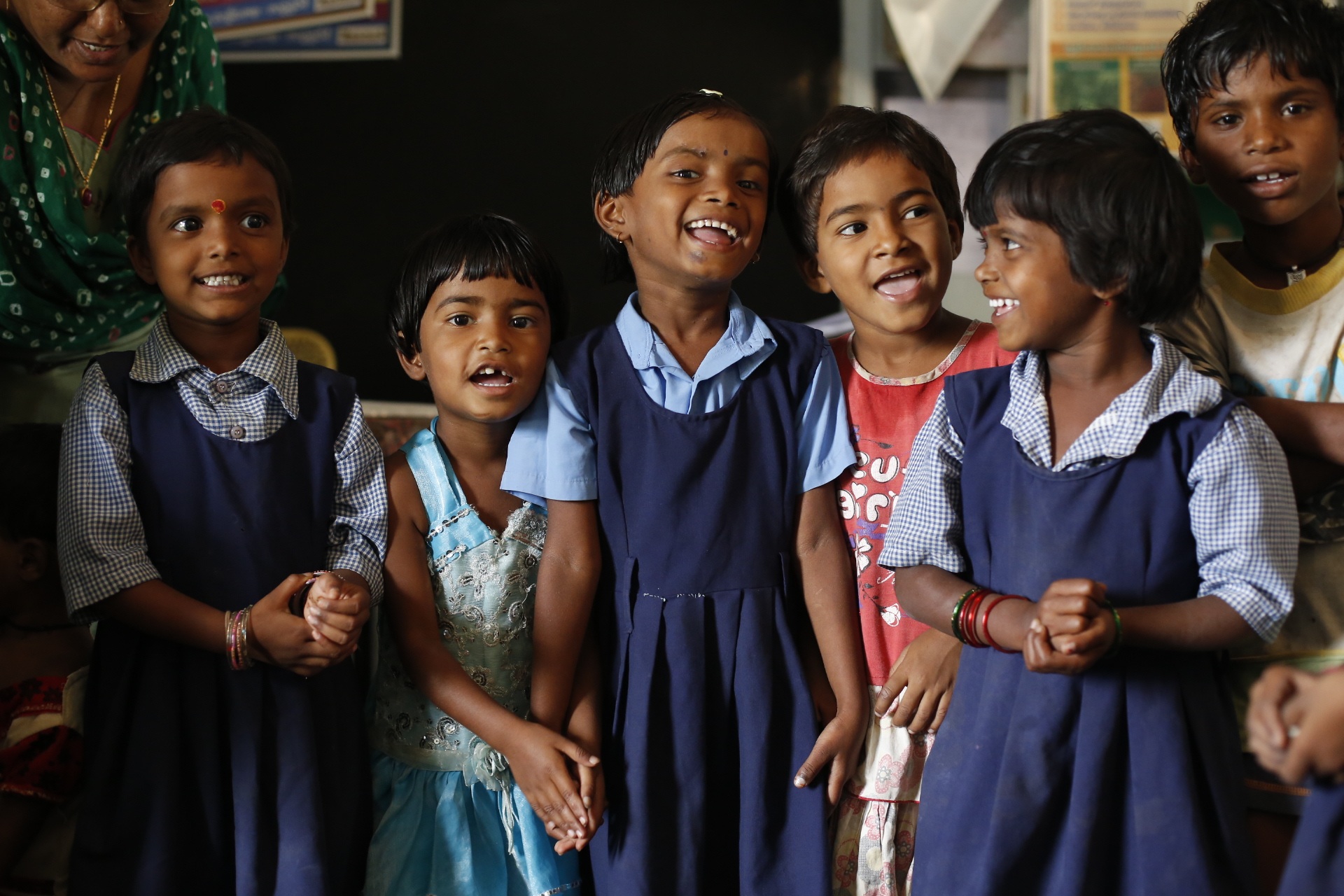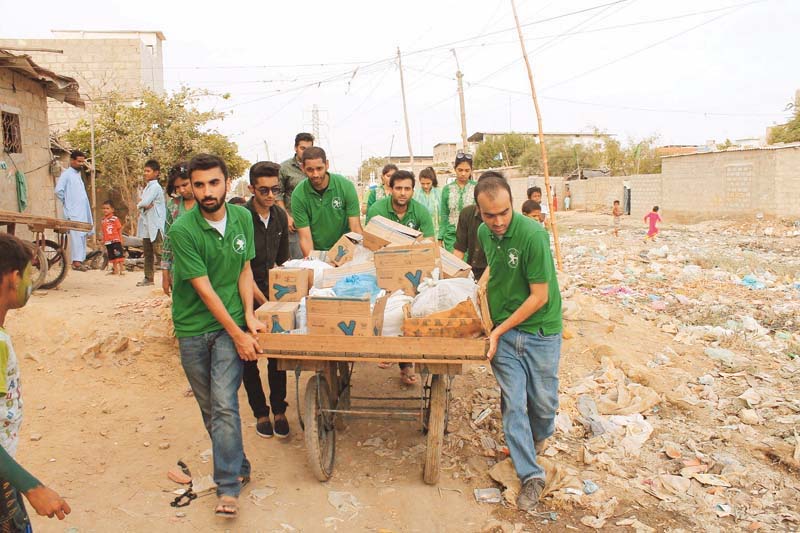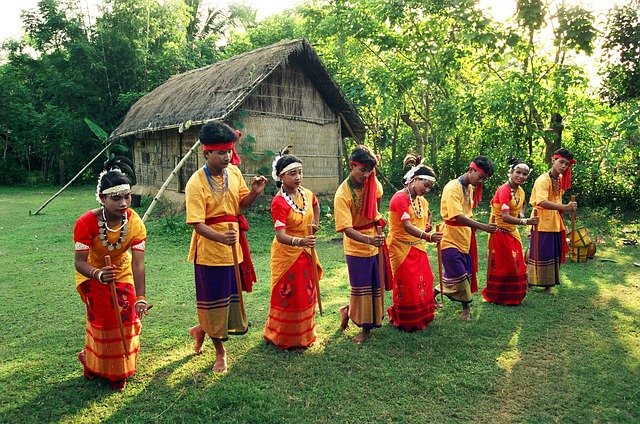 "The best deposit is the helping hand given to pooR"